Today Fredericks of Hollywood is taking an
additional 50% off clearance merchandise
+ use code SHIPFREE to get free shipping. I always love a deal on a bra! I spent less than $14 and bought 1 bra & 1 panty!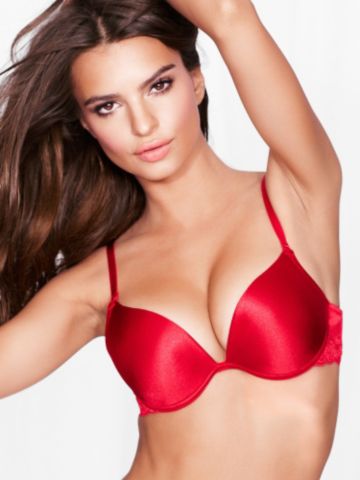 This is what
I got ($9.99)
plus it have convertible straps- so awesome. Need this to wear with some tops to show off my newest tattoo this summer! Not sure how long this deals last so you better buy today.
Happy Valentines Day!!!!